A Comprehensive Guide to Retiring on Pawleys Island, SC
Ocean breeze, sandy beach and a quiet, laid-back atmosphere. That's what you'll find on Pawleys Island. Visitors and residents alike enjoy peace and serenity whenever they enter this island town. Whether you want to lounge on the beach, hit the links for a round of golf, or indulge in culinary wonder, Pawleys Island offers the leisure you're looking for. Located on the southern end of The Grand Strand, below Myrtle Beach, Pawleys Island is one of the oldest resort areas on the East Coast of the United States. While it is growing in popularity as a retirement destination, it still feels like a hidden gem. The island is small in size and home to a tight-knit yet extraordinarily welcoming community. Those who live here feel like they're part of something special.
If you're thinking about retiring on Pawleys Island, you've come to the right place. This comprehensive Pawleys Island retirement guide offers everything you need to know. Use this comprehensive guide to get you started!
When you retire on Pawleys Island, not only do you get to live in one of the most beautiful places on the East Coast—you get to enjoy some incredible tax benefits too! Here is a breakdown of tax benefits for retirees on Pawleys Island:
Zero Social Security Tax
South Carolina is one of the many states that imposes no tax on social security benefits. This is important because social security is relied on by millions of older Americans. No social security tax means more disposable income for retirees in Greenville.
Deduct Up to $15,000 from Income Taxes
A $15,000 income tax deduction is available to South Carolina residents over the age of 65. It is applicable to all forms of retirement income, including that from 401(k) plans, IRAs and pension plans. This tax deduction is a great way for Pawleys Island residents to save money during retirement.
Low Property Taxes
South Carolina has one of the lowest effective property tax rates in the country, at just 0.57%. In addition to paying this low rate, South Carolina seniors who've lived in the state over a year can benefit from a "homestead exemption," which exempts them from property taxes on the first $50,000 of their home's value.
For those looking to retire in Pawleys Island, a retirement community is an excellent option where residents pay zero property tax altogether. The top-rated retirement community in the area is The Lakes at Litchfield, a Continuing Care Retirement Community (CCRC) with available cottage homes and villa apartments.
The information above should function as a starting point for your tax research but not be substituted for direct advice from a tax professional.
One of the reasons retirees love Pawleys Island is for its laid-back subtropical coastal climate. On average, temperatures range from 37 to 57°F in January (the coldest month) and from 72 to 90°F in July (the warmest month). Snowfall is rare, with an average of just 1 inch of snow per year. That is significantly lower than the US average of 28 inches per year. What the city lacks in snow it makes up for in rainfall, with an average of 54 inches of rain per year. Pawleys Island's proximity to the coast is a big reason why it gets more than the US average of 34.7 inches of rain per year.
People considering a move to Pawleys Island generally want to know about hurricanes and what to expect. Residents can expect their fair share of storms throughout the year, but they're generally not as scary or intense as many imagine. Hurricane season runs from June through November, with the majority of storms occurring in August and September. Local city officials and news outlets notify residents well in advance if there's a chance of a major storm, and they provide detailed instructions on action that needs to be taken, such as evacuation.
When relocating to a new area, familiarizing yourself with local healthcare options is an important task. One of the most appealing features of Pawleys Island is the top-rated healthcare services available to all residents.
The Pawleys Island area has three premier healthcare systems, Tidelands Health System, McLeod Health, and Grand Strand Health. Their many locations bring convenience and peace of mind to the city's residents.
Healthcare Systems / Hospitals
The region's largest healthcare provider with the commitment that 'Better Health Begins Here'. Tidelands Health is an MUSC affiliate, serving the Carolinas at four hospitals and more than 60 outpatient locations.
Tidelands Waccamaw Community Hospital

Tidelands Waccamaw offers a wide range of inpatient and outpatient services, including 24-hour emergency care, critical care and general medical and surgical services. Tidelands Health Rehabilitation Hospital, an affiliate of Encompass Health, the region's first inpatient rehabilitation hospital, is located inside Tidelands Waccamaw.

Tidelands Georgetown Memorial Hospital

Since 1950, Tidelands Georgetown Memorial Hospital has delivered high-quality health care to the people of Georgetown and surrounding counties. The 131-bed hospital holds Joint Commission certification in joint replacement and spine surgery and is an advanced primary stroke center.

Tidelands Health Rehabilitation Hospital at Murrells Inlet

Tidelands Health Rehabilitation Hospital provides acute rehabilitation services in an inpatient setting for patients who have been discharged from the hospital but could benefit from additional physical, occupational or speech therapy. Individuals who may be eligible for admission to Tidelands Health Rehabilitation Hospital include patients recovering from a stroke, major joint replacement, limb amputation or complex orthopedic procedures.
McLeod Health
Founded over a century ago, McLeod is a locally owned, not-for-profit healthcare system which features the strength of more than 800 physicians and 2,000 registered nurses, and more than 8,500 employees. McLeod constantly seeks to improve patient care with efforts that are physician led, data-driven and evidence-based.
McLeod Health Carolina Forest

McLeod Health Carolina Forest is a 43-acre campus that is continuing to grow! Currently there are two out of the seven buildings currently completed on the campus. The campus currently offers a wide variety of physician practices and outpatient services including Cardiology, Vascular, Neurology, Family Medicine, General Surgery, Rehabilitation, and an Emergency Department.

McLeod Health Seacoast

Serving northern Horry County (SC) and southern Brunswick County (NC), McLeod Health Seacoast has 118 patient beds, along with an expanding list of services. Their recent expansion includes a new modern patient tower in Little River.
Grand Strand Health
Grand Strand Health is a multi-facility health system located on the coast of the Grand Strand community and has facilities throughout the Grand Strand to provide quality, convenient healthcare. Their mission and vision are "Above all else, we are committed to the care and improvement of human life".
Grand Strand Regional Medical Center

Grand Strand Regional Medical Center is a 371-bed acute care hospital serving residents of Horry and surrounding counties. This hospital offers the only cardiac surgery program, neurosurgery program and pediatric intensive care unit (PICU) in Horry and Georgetown counties and is a designated Level I Adult Trauma Center and Level II Pediatric Trauma Center by South Carolina DHEC. This hospital is also the only Comprehensive Stroke Center in the service area. Grand Strand Medical Center is recognized by the Joint Commission, a leading accreditor of healthcare organizations in the United States, for the following programs: chest pain, knee and hip replacement, sepsis and stroke rehabilitation. In addition, we have received awards from the American Heart Association for our treatment of heart attacks and stroke.
Fitness Centers and Nutritionists
Keeping active is one of the best ways to maintain health and wellness. While it's easy to find a nearby gym through a quick Google search, there's no guarantee that the first one you find will meet your needs. To aid in your search, we recommend using this tool to find age-friendly fitness locations on Pawleys Island.
Senior Living Communities
Retirement communities are an excellent choice for those looking for 55+ active adult living and those who require care services in Pawleys Island. Eliminate the burdens of home maintenance while indulging in culinary programs, unique social events, activities, daily wellness programs and access to industry-best care services. The top-rated community in this area is The Lakes at Litchfield, a Continuing Care Retirement Community (CCRC). Conveniently located in the heart of Pawleys Island, The Lakes at Litchfield offers 55+ Active Adult Living, Independent Living, Assisted Living, Memory Care, Skilled Nursing, and Rehabilitation. This community is committed to helping seniors live longer, healthier, happier lives. To learn more about The Lakes at Litchfield, visit their website.
As one of the oldest summer resort locations on the East Coast, the culinary scene in Pawleys Island prides itself on the area's southern/coastal roots with a modern twist. Residents of Pawleys Island have a variety of cuisine to choose from including authentic Southern BBQ, seafood, Mediterranean, classic Italian, and more. Here are the top-rated food and drinks in Pawleys Island:
Top-Rated Restaurants in Pawleys Island
10880 Ocean Hwy, Pawleys Island, SC 29585
Located in the The Hammock Shops Village, bisQit kicks off your morning with the quintessential Southern breakfast. Home to some of the best made biscuits on the Grand Strand, this spot serves breakfast, lunch, and dinner. They offer specialty breakfast sandwiches, milkshakes, craft beers and fun (gourmet) twists on burgers.
10683 Ocean Hwy Pawleys Island, SC 29585
Chef Adam Kirby and Anne Hardee have gained much attention for their two Pawleys Island restaurants: Rustic Table & Bistro 217. Rustic Table is your place to find comfort food in Pawleys Island. This family-friendly establishment boasts a warm and inviting atmosphere synonymous to the Southern home cooking served.
9428 Ocean Hwy, Pawleys Island, SC 29585
Caffe Piccolo is a Pawleys Island Italian restaurant tucked back away from the hustle and bustle of the Grand Strand. Dimly lit with firelight ambiance, Caffe Piccolo provides a unique yet classic atmosphere that exudes relaxation and community among friends. With a dedication to the absolute freshest food and sense of warmth exuded from both the fireplace and the staff, Caffe Piccolo welcomes Italy to the South with open arms.
10434 Ocean Hwy Suite A, Pawleys Island
Frank's Restaurant opened in 1988 in the historic landmark of Marlow's Supermarket. While located behind Frank's was Frank Marlow's Mother's house. After opening Frank's in 1988, Salters McClary decided to renovate the old house and open another restaurant. In 1992, Frank's Outback was opened. Initially, Frank's Outback served only Lunch, but demand grew for another quality restaurant in the area and the Outback was transformed into a white tablecloth candlelight restaurant. Their seafood, unique menu, and atmosphere are unparalleled and this is a must-try in Pawleys.
85 N Causeway Rd, Pawleys Island, SC 29585
One of Pawleys Island's most popular dining destinations is Chive Blossom Restaurant & Bar. Shaded by signature Lowcountry live oaks, the establishment is owned and operated by Paul Kelly and Trina Renualt, culinary professionals who combine their skills to create Southern classics with flair as well as delicious dishes with Mediterranean, French and Asian influences.
Top Drinks in Pawleys Island
4079 U.S. 17 Business, Murrells Inlet, SC 29576
Opened in 2002 on The Marshwalk (featured on the Travel Channel and Southern Living magazine), the Dead Dog Saloon is a full-service family-friendly restaurant during lunch and dinner hours, and with three bars, plenty of large-screen HD TVs, and the finest live music in the Carolinas, The Dead Dog Saloon turns into a happy-hour hangout and an after-dinner party spot for dancing.
257 Willbrook Blvd, Pawleys Island, SC 29585
Opened in November 2007 under the ownership of Josh Quigley & Michael Benson. Quigley's Pint & Plate is the only brewery in the Litchfield Beach & Pawleys Island area. Eight beers are always on tap at Quigley's and fresh beer is available "to-go" in half-gallon growlers.
1 Norris Dr, Pawleys Island, SC 29585
Austin's Ocean One features a breathtaking panoramic ocean view from every seat in the restaurant. Our guests are treated to daily dolphin sightings, beautiful evening views, full moons and the occasional surfer! Regardless of the weather or the time of year, the view is always interesting and serene. Grab a drink and enjoy the breathtaking views.
Pawleys Island offers a quaint shopping district downtown that is home to independently owned stores, boutiques and surf shops. It's perfect for finding uncommon decor, local artwork, antiques, and unique fashion pieces. No matter what you're looking for, you're sure to find somewhere that meets your retail needs. Here's the breakdown of the top places to shop in Pawleys Island: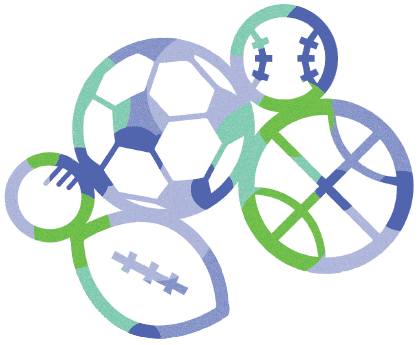 Sports
While there aren't any Major League sports teams in the area, residents of Myrtle Beach are rooting for Carolina based teams like the Carolina Panthers (NFL), Charlotte Hornets (NBA), and Carolina Hurricanes (NHL). Myrtle Beach-based sports teams include:
The Pelicans are the proud Class A-Advanced affiliate of the 2016 World Series Champion Chicago Cubs. They are also Carolina League Champions, winning the title in back-to-back seasons (2015-16)! Over the years the club has sent over 150 players on to the "big leagues". The team's season begins in April and wraps up in September. Along with exciting sports action, fans are treated to between-inning entertainment that's fun for the whole family.
Collegiate Sports
While there aren't many professional teams in the area, collegiate sports reign supreme. Locals continually cheer for Carolina-based teams like UNC Chapel Hill, Duke University, Clemson University, the University of South Carolina, and North Carolina State. Additionally, area residents enjoy attending Grand Strand based sporting events from local favorites, the Coastal Carolina University Chanticleers.
Based in Conway, South Carolina, the Coastal Carolina University Chanticleers participate in Division I of the NCAA as a member of the Sun Belt Conference in most sports. They currently participate in NCAA Division I Football Bowl Subdivision (FBS). As the local favorite college team, the Chanticleers currently have more than 19 men's and women's varsity sports including baseball, basketball, football, golf, soccer, tennis, beach volleyball, lacrosse, softball, and more.
Outdoor activities in Pawleys Island are abundant, with a variety of parks, recreation areas, beaches and state parks. While each of them have different amenities, they're all perfect for some fresh air and outdoor time with friends and family. Here are the top parks and recreation spots in Pawleys Island: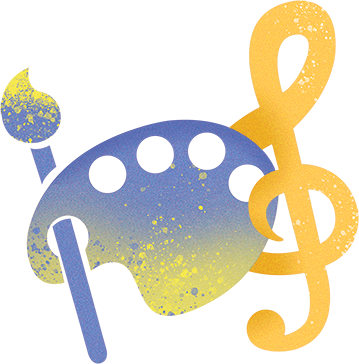 Arts and Entertainment
Close to Pawleys Island, Georgetown is home to museums that cover a wide range of interests for residents and visitors alike to enjoy. From local Gullah culture, maritime history, antebellum homes, there's always a new exhibit or activity to enjoy in this unique collection of museums.
Museums
1003 Front St., Georgetown, SC, 29440
Of the more than 60 antebellum homes in Georgetown, the Kaminski House stands out as one of the most representative of the Georgian style of the era. Built on a bluff overlooking the Sampit River, the Kaminski House is typical of the Low country "single house" style of the mid-18th century.
123 King St Unit 6, Georgetown, SC 29440
The late Vermelle "Bunny" Smith Rodrigues founded the Gullah Museum with her husband, Andrew Rodrigues, JD. A native of Georgetown, Bunny was an artist, advocate, storyteller, and historian, who traveled around South Carolina and the United States giving lectures, presentations, and hands-on learning experiences on Gullah history and culture. Although children of her generation were shamed for speaking Gullah or being Gullah Geechee, she was proud of both and instilled that in her children. When Bunny moved back to Georgetown, she opened the Gullah Ooman Shop on Pawleys Island, where she sold quilts, sweetgrass baskets and dolls, Jacob's Ladders, Black memorabilia, African artifacts, vintage Black magazines, and books on Gullah and African-American history. The Gullah Ooman Shop eventually became the Gullah Museum and moved to downtown Georgetown.
729 Front St, Georgetown, SC 29440
In 1996, the Harbor Historical Association launched a dream to create a museum that would celebrate the maritime history of South Carolina and Georgetown, the state's second largest port. In 2011, with community support, the South Carolina Maritime Museum opened on the waterfront in historic downtown Georgetown.
Outdoor Recreation
22 Hobcaw Road, Georgetown, SC 29440
Hobcaw Barony is a 16,000-acre research reserve in Georgetown, S.C., that is open for public tours as well as researchers from throughout the state. The historic site is home to a rich variety of native South Carolina ecosystems, making it an ideal setting for environmental research. The grounds also house more than 70 cultural sites, including cemeteries, former slave quarters, and the homes of the Baruch family.
1931 Brookgreen Drive, Murrells Inlet, SC 29576
Since its founding in 1931, by Archer and Anna Hyatt Huntington, Brookgreen has been a cultural center for our community. In addition to its beautiful gardens and one of the largest collections of sculptures in the United States, Brookgreen Gardens is home to the Lowcountry Zoo, an attraction featuring hundreds of native animals displayed in their natural habitats. It is one of America's premier gardens and one of a few select places in the United States to have earned accreditation from the American Alliance of Museums and the Association of Zoos and Aquariums as well as being designated a National Historic Landmark and listed on the National Register of Historic Places.
Music Venues
Pawleys Island prides itself on its collection of local artists that grace the area's stages. Whether you like surf rock, hip-hop, country, rock and roll or jazz, you'll find it in Pawleys. Some of the top locations to enjoy performers are:
1931 Brookgreen Drive, Murrells Inlet, SC 29576
Throughout the year, Brookgreen Gardens hosts a wide variety of educational programs, lectures, seminars, and concerts for area residents and visitors to enjoy. Take in the beautiful grounds and zoo before heading to your event!
10635 Ocean Hwy, Pawleys Island, SC 29585
Known as the 'P.I.T.', Pawleys Island Tavern has a host of happenings on their calendar! Between the live music and the regular special events, there's never a dull moment. The best local talent will knock your socks off at one of their two intimate stages every weekend night.
10880 Ocean Highway, Pawleys Island, SC 29585
In addition to a great variety of food and shopping, the Hammock Shops is home to some spectacular local music! Make sure to check out the local calendars for any upcoming performances at the Hammock Shops!
Highways
The main highway going through Pawleys Island is US Route 17. US-17 is a coastal highway that stretches from Winchester, VA in the north to Punta, Gorda, FL in the south. Major cities along US-17 include Norfolk, VA; Wilmington, NC; Myrtle Beach, SC; Charleston, SC; Savannah, GA; Jacksonville, FL; and Orlando, FL.
Public Transport
The public transit system in Pawleys Island isCoast RTA, which operates 10 fixed bus routes throughout Georgetown County and Horry County. Pawleys Island residents can use Route 16 to head south toward Georgetown and north toward Myrtle Beach. The rest of the bus routes in the system operate in other sections of the local region.
Coast RTA also offers a paratransit service for individuals with physical or mental disabilities. This service provides curb-to-curb, shared ride transportation anywhere within ¾ miles of a fixed bus route. It is incredibly beneficial for those who otherwise have difficulty accessing the fixed route bus system.
Airport
The flexibility in airport options makes it easy to host incoming friends and family as well as head out of town from Pawleys Island. The Myrtle Beach International Airport (MYR) is the best option for residents and visitors flying directly into the Grand Strand. MYR is the second-busiest airport in South Carolina behind Charleston, with over 2.4 million passengers traveling each year. While it is relatively small, the airport is home to over 10 airlines with 50 non-stop destinations (most are seasonal). Top destinations from MYR include larger regional hubs like Charlotte, North Carolina and Atlanta Georgia. While additional destinations include Newark, New Jersey; Philadelphia, Pennsylvania; Detroit, Michigan; Boston, Massachusetts and more.
For a wider selection of direct flights, Myrtle Beach residents can drive less than two hours and fly out of Charleston, South Carolina.
For a wider selection of flights, CHS is just over 2 hours away from Myrtle Beach. It is the largest and busiest airport in the state of South Carolina. It is the current home of the newly-established Breeze Airways (2021). This airport handles around 4 million passengers annually on over 13 airlines with approximately 45 non-stop destinations in the United States. Top destinations from MYR include larger regional hubs like Charlotte, North Carolina and Atlanta,Georgia. While additional destinations include Baltimore, Maryland; New York City; Dallas/Forth Worth, Texas; Nashville, Tennessee; Chicago, Illinois and more.
Tranquil coastal living at its absolute best can be found on Pawleys Island, SC. With its laid-back lifestyle, low-stress environment and welcoming mantra, good people are plentiful. Nothing equates to a better life and safe environment than happy people who truly enjoy where they live. Crime ratings for Pawleys Island are almost non-existent, with a 5.5 rating versus a national average of 22.7. The only crime on Pawleys Island comes from those stealing some rays on their lunch break. At a population of 15,000 strong, everyone is looking out for one another in this tight knit community. Pawleys Island's consistently high grades for schools, housing, diversity and family-centric environment make it a treasure on the coast.
Best Pawley's Island Neighborhoods to Retire In
A neighborhood can make or break a local area. As you're researching specific neighborhoods in the Pawleys Island area, you'll find a few different coastal areas. We recommend you do thorough research and identify what your priorities are, whether they be schools, housing, social life or something else. Here are a few of the great places to live in and around Pawleys Island:
A quaint area that embodies the small town charm you're longing for. Located 10 miles south of Myrtle Beach, Murrell's Inlet is home to a collection of artists, delectable dining options, and of course, beautiful beaches.
Picturesque views await those who travel to Garden City! Known for their beaches and family-friendly atmosphere, Garden City is a lovely place to be.
Socastee is located northwest of Pawleys Island, sandwiched between Myrtle Beach and the Waccamaw National Wildlife Refuge. This whimsical town is home to family-friendly festivals, a wildlife preserve, and the Intracoastal Waterway.
Located conveniently on the Grand Strand, a 2-mile stretch of beaches make Surfside Beach the perfect walkable, bike-friendly area. This tight-knit community is full of glorious libraries, parks, restaurants, and much more.
Myrtle Beach is a popular tourist destination that is also home to 30,000 permanent residents. The warm temperatures, white beaches and large variety of entertainment make it a great place to settle down.
An area southwest of Pawleys Island, Georgetown is the third oldest city in South Carolina, making it a hub for the history junky in your life. The city is home to outdoor activities, ghost tours, unique food, and much more!
Are you convinced yet? It's amazing how much the small town of Pawleys Island and the surrounding areas have to offer. It's not easy to find a place with such a unique combination of relaxed atmosphere, premier leisure activities and environmental beauty. We hope you'll visit soon and choose to retire on Pawleys Island!
Other Top Cities For Retirement:
Myrtle Beach, South Carolina
Charleston, South Carolina
Greenville, South Carolina
Spartanburg, South Carolina
Columbia, South Carolina
Lexington, South Carolina
Tega Cay, South Carolina
Charlotte, North Carolina
Winston-Salem, North Carolina
Mt. Airy, North Carolina
St. Simons Island, Georgia
Amelia Island, Florida
Carmel, Indiana
North Branford, Connecticut