A Comprehensive Guide to Retiring on Pawleys Island, SC
Ocean breeze, sandy beach and a quiet, laid-back atmosphere. That's what you'll find on Pawleys Island. Visitors and residents alike enjoy peace and serenity whenever they enter our island town. Whether you want to lounge on the beach, hit the links for a round of golf, or indulge in culinary wonder, Pawleys Island offers the leisure you're looking for.
While Pawleys Island is growing as a retirement destination, it still feels like a hidden gem. The island is small in size and home to a tight-knit yet extraordinarily welcoming community. Those who live here feel like they're part of something special.
If you're thinking about retiring on Pawleys Island, you've come to the right place. Our comprehensive Pawleys Island retirement guide offers everything you need to know. To skip to a specific section, use the links below.
When you retire on Pawleys Island, not only do you get to live in one of the most beautiful places on the East Coast—you get to enjoy some incredible tax benefits too! Here is a breakdown of tax benefits for retirees on Pawleys Island:
Zero Social Security Tax
Social security is a source of income that millions of retirees rely upon. And those who live on Pawleys Island don't have to pay a nickel of taxes on it. South Carolina is one of 37 states in the US that have no social security tax. This is good news for seniors looking to preserve their income, maximize buying power and save money.
Deduct Up to $15,000 from Income Taxes
Residents of South Carolina over the age of 65 can deduct up to $15,000 of retirement income from their taxes. This is significantly higher than the $3,000 of income people under 65 can deduct. Eligible income for this deduction includes income from 401(k) plans, IRAs and pension plans.
Low Property Taxes
One of the great benefits of living on Pawleys Island is the incredibly low property tax. Residents of South Carolina pay some of the lowest property tax rates in the country, with an average effective rate of just 0.57%. Those over 65 who've lived in the state for over a year are also eligible for a "homestead exemption," which exempts them from taxes on the first $50,000 of their home's value.
People looking to retire on Pawleys Island may also be interested in moving to The Lakes at Litchfield, a retirement community where residents pay zero property tax altogether.
One of the reasons retirees love Pawleys Island is for its laid-back subtropical coastal climate. On average, temperatures range from 37 to 57°F in January (the coldest month) and from from 72 to 90°F in July (the warmest month). Snowfall is rare, with an average of just 1 inch of snow per year. That is significantly lower than the US average of 28 inches per year. What the city lacks in snow it makes up for in rainfall, with an average of 54 inches of rain per year. Pawleys Island's proximity to the coast is a big reason why it gets more than the US average of 34.7 inches of rain per year.
People considering a move to Pawleys Island generally want to know about hurricanes and what to expect. Residents can expect their fair share of storms throughout the year, but they're generally not as scary or intense as many imagine. Hurricane season runs from June through November, with the majority of storms occurring in August and September. Local city officials and news outlets notify residents well in advance if there's a chance of major storm, and they provide detailed instructions on action that needs to be taken, such as evacuation.
As you age, it is important to maintain your overall wellness. While moving to a new place presents a multitude of things to do, taking care of health needs should be a priority. It is important to find a quality primary care physician, dentist and any other specialists you need. The good news is that Pawleys Island is home to top-rated healthcare options from emergency rooms, specialty doctors and primary care physicians.
Primary Care Physicians
To find primary care and specialty physicians on and around Pawleys Island, we recommend using this tool from Medicare.gov. It allows you to search the local area for the specific providers you need, with a filter for those who accept Medicare payments.
Hospitals
The Grand Strand Health and Tidelands Health offer top care to local Pawleys Island residents.
Tidelands Health is one of the largest healthcare providers. It is home to four hospitals and 60 outpatient locations. They believe in providing support in overall wellness, preventing illness, encouraging recovery, and restoring health. Use this link to learn more about each of their locations.
Grand Strand Health is a multi-facility healthcare system located on the coast of South Carolina. They believe in providing quality and convenient healthcare options to local residents. Their centers are conveniently located for all residents to have access to their doctors. To learn more about each of their locations, visit this link.
Fitness Centers and Nutritionists
Consistent exercise and a quality diet are vital to maintaining and improving your overall health. While researching gyms in a local area, you may come across several options. We recommend narrowing your search to age-friendly fitness centers, because it can improve your experience as well as the quality of workout you're doing. The International Council on Active Aging offers a fantastic resource to help you find the perfect fitness center for you. Nutrition is another aspect of wellness that is crucial to reaching that goal weight or optimal fitness you're looking for. You can use this tool from HealthGrades to help you identify someone who specializes in dietetics.
Senior Living Communities
Senior living communities are located in a multitude of places throughout Pawleys Island. As you're researching the perfect retirement, identify what you're specifically looking for. If you're interested in maintenance-free living, luxury amenities, and a full continuum of care, The Lakes at Litchfield may be a great fit.
Pawleys Island offers a quaint shopping district downtown that is home to independently owned shops, boutiques and surf stores. It's perfect for finding uncommon decor, local artwork, and unique fashion pieces. No matter what you're looking for, you're sure to find somewhere that meets your retail needs. Here's the breakdown of the top places to shop in Pawleys Island:
Outdoor activities in Pawleys Island are abundant, with a variety of parks, recreation areas, beaches and state parks. While each of them have different amenities, they're all perfect for some fresh air and outdoor time with friends and family. Here are the top parks and recreation spots in Pawleys Island:
Huntington Beach State Park This state park is one of the most recognizable South Carolina landmarks. It offers a unique nature experience with pristine beaches, sea-breeze camping, surf fishing and over 330+ birds for avid ornithologists.
Bike The Neck Georgetown County is home to Bike the Neck, a paved bike trail system that runs more than 25 miles from the Horry County line to Murrells Inlet in Georgetown.
Winyah Bay Fishing and Observation Pier Fish from the end of the severed half of the old Lafayette bridge and catched spottail, flounder, sea trout, croaker and more. Applicable state fishing licenses are required.
Morse Park Landing This park is notable for the "Lost at Sea" Memorial honoring Johnny W. Brown and others who were lost at sea. It is a great location for fishing, boat ramp access, East Coast Greenway access, or a picnic with family and friends!
East Coast Greenway The East Coast Greenway is an ambitious project to build a 2600 mile long paved trail along the eastern coast of the United States through 15 states from Maine to Florida. A portion of the greenway passes through South Carolina's low country. In Pawleys Island, the Greenway is along the Waccamaw Neck Bikeway and US Highway 17.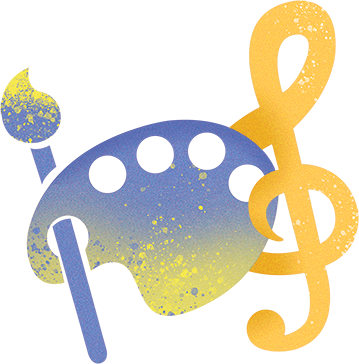 Arts and Entertainment
A move to Pawleys Island offers an array of activities for local residents and tourists alike. From museums to music venues, there are so many opportunities to partake in the thriving local art scene.
Music Venues
Pawleys Island is a coastal town that prides itself on its collection of artists that grace local venues. Whether you like surf rock, hip-hop, country, rock and roll or jazz, you'll find it on Pawleys Island. Stop over at The Pier at Garden City, The Boathouse Waterway Bar & Grill, Tin Roof, Alabama Theatre at Barefoot Landing, House of Blues, or the Carolina Opry. Check out Bandsintown to find a local show on Pawleys Island.
Museums
Brookgreen Gardens is one of the landmark museums on Pawleys Island. Explore the beautiful grounds, unique wildlife, and rich historical stories that find their home at Brookgreen Gardens. We also recommend the Gullah Museum, South Carolina Maritime Museum, Hollywood Wax Museum and the Children's Museum of South Carolina. Learning about how Pawleys Island was founded and what the local residents love is a great way to spend a day or afternoon.
Highways
The main highway going through Pawleys Island is US Route 17. US-17 is a coastal highway that stretches from Winchester, VA in the north to Punta, Gorda, FL in the south. Major cities along US-17 include Norfolk, VA; Wilmington, NC; Myrtle Beach, SC; Charleston, SC; Savannah, GA; Jacksonville, FL; and Orlando, FL.
Public Transport
The public transit system in Pawleys Island is Coast RTA, which operates 10 fixed bus routes throughout Georgetown County and Horry County. Pawleys Island residents can use Route 16 to head south toward Georgetown and north toward Myrtle Beach. The rest of the bus routes in the system operate in other sections of the local region.
Coast RTA also offers a paratransit service for individuals with physical or mental disabilities. This service provides curb-to-curb, shared ride transportation anywhere within ¾ miles of a fixed bus route. It is incredibly beneficial for those who otherwise have difficulty accessing the fixed route bus system.
For more information about Coast RTA's fixed bus routes or paratransit service, visit their website.
Airport
Located only a short drive north of Pawleys Island, The Myrtle Beach International Airport (MYR) is a small hub airport with 50 non-stop destinations. Eight airlines provide service out of the airport. For a wider selection of outgoing flights, Pawleys Island residents can drive 1.5 hours south to the Charleston International Airport, which is the largest and busiest airport in South Carolina.
The flexibility in airport options makes it easy to host incoming friends and family as well as head out of town from Pawleys Island.
Tranquil coastal living at its absolute best can be found on Pawleys Island, SC. With its laid-back lifestyle, low-stress environment and welcoming mantra, good people are plentiful. Nothing equates to a better life and safe environment than happy people who truly enjoy where they live. Crime ratings for Pawleys Island are almost non-existent, with a 5.5 rating versus a national average of 22.7. The only crime on Pawleys Island comes from those stealing some rays on their lunch break. At a population of 15,000 strong, everyone is looking out for one another in this tight knit community. Pawleys Island's consistently high grades for schools, housing, diversity and family-centric environment make it a treasure on the coast.
Best Spartanburg Neighborhoods to Retire In
A neighborhood can make or break a local area. As you're researching specific neighborhoods in the Pawleys Island area, you'll find a few different coastal areas. We recommend you do thorough research and identify what your priorities are, whether they be schools, housing, social life or something else. Here are a few of the great places to live in and around Pawleys Island:
A quaint area that embodies the small town charm you're longing for. Located 10 miles south of Myrtle Beach, Murrell's Inlet is home to a collection of artists, delectable dining options, and of course, beautiful beaches.
Picturesque views await those who travel to Garden City! Known for their beaches and family-friendly atmosphere, Garden City is a lovely place to be.
Socastee is located northwest of Pawleys Island, sandwiched between Myrtle Beach and the Waccamaw National Wildlife Refuge. This whimsical town is home to family-friendly festivals, a wildlife preserve, and the Intracoastal Waterway.
Located conveniently on the Grand Strand, a 2-mile stretch of beaches make Surfside Beach the perfect walkable, bike-friendly area. This tight-knit community is full of glorious libraries, parks, restaurants, and much more.
Myrtle Beach is a popular tourist destination that is also home to 30,000 permanent residents. The warm temperatures, white beaches and large variety of entertainment make it a great place to settle down.
An area southwest of Pawleys Island, Georgetown is the third oldest city in South Carolina, making it a hub for the history junky in your life. The city is home to outdoor activities, ghost tours, unique food, and much more!
Are you convinced yet? It's amazing how much the small town of Pawleys Island and the surrounding areas have to offer. It's not easy to find a place with such a unique combination of relaxed atmosphere, premier leisure activities and environmental beauty. We hope you'll visit soon and choose to retire on Pawleys Island!